Alice Liddell & Dancers formed in 2018 as a project-based contemporary dance company under the direction of Alice Halter. Since its inception, AL&D has been invited to perform at venues in New York, Connecticut, and Michigan. They derive movement through authentic investigations of sensation, emotion, logic, and risk. Their work seeks to expand conscious experience by integrating personal experience and research in other fields such as neuroscience.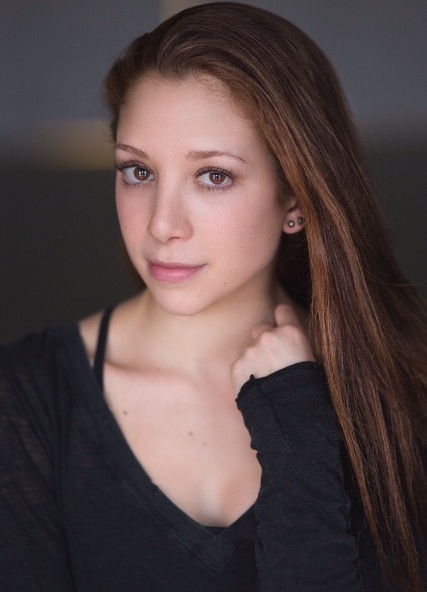 Aryanna Aronson, originally from Santa Barbara, CA, received her BFA in Dance from the University of Illinois Urbana-Champaign in May 2017. She spent the spring semester of her junior year studying abroad at the Jerusalem Academy of Music and Dance in Jerusalem. At UIUC Aryanna had the pleasure of working with and performing work by choreographers including but not limited to Tere O'Connor, Cynthia Oliver, Abby Zibkowski, and Reneé Wadleigh. Aryanna is a certified comprehensive pilates instructor through Body Arts and Science International. She is excited to be working with Alice Liddell & Dancers!
Dot Armstrong (she/her/they/them), a Minnesota native, investigates vulnerability, humor, and athleticism in the context of collaborative physical practice and performance. She is a founding member of Futile Gestures, a collective of queer, femme-identifying dance artists formed in fall of 2018. Her choreographic work has appeared at Hog River Brewing Company (the Dance Collective), Artefix NYC, Fertile Ground (Green Space), HATCH Performance Series, and Bizarre Bar (Power Not Panic). Dot dances with/for NYC choreographers Kelley Donovan and Dancers, Thea Little, Bryce Dance Company, Matthew Westerby Company, and Adriana Santoro and Artists. She trained at the American Dance Festival, Movement Research, the Martha Graham School, and Joffrey Ballet Chicago. She studied with and performed in works by Melinda Myers, Jennifer Kayle, Charlotte Adams, Ellie Goudie-Averill, Mario Zambrano, Rennie Harris, Jenna Riegel, Nicholas Leichter, and others. She graduated summa cum laude from the University of Iowa with dual degrees in Dance Performance (BFA) and English (BA).
Emily Hoff resides in Brooklyn and graduated from the University of California, Irvine with a BFA in Dance Performance and a BA in Public Health Policy. During her time at UC Irvine she had the pleasure of dancing in Donald McKayle's Etude Ensemble. She has also spent summers at the American Dance Festival and the San Francisco Conservatory of Dance. Emily has worked with and performed work by Lee Sher and Saar Harari, Shaun Boyle, Beth Gill, Francesca Harper, and Dr. Sheron Wray, including in her company JazzXchange. Emily is thrilled to be collaborating with Alice Liddell & Dancers!
Ryan Wolfe is a composer, singer, and instrumentalist originally from Portland, OR. After earning his BFA in Jazz Studies from the University of Michigan, he moved to Brooklyn, NY. In addition to leading a band under his own name, Ryan works as a dance accompanist for the Martha Graham School, Cunningham Trust, Peridance Capezio Center, Princeton University, and Hofstra University. He has collaborated with dance companies such as CNDC/Angers and Grounded View. He has enjoyed very much the spirit of collaboration with Alice Liddell & Dancers and looks forward to creating more works in the future.